If you want to open content in lightbox from your WordPress navigation menu this documentation will help you get started.
Step 1: Install WP Lightbox Ultimate plugin.
Step 2: Go to Appearance->Menus from your WordPress admin Dashboard.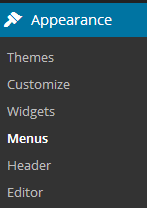 Step 3: Enable Link Relationship (XFN) under Screen Options (Top right hand corner of the page).

Step 4: Configure a new link and add it to your current menu. You need to specify the URL to your content in the URL field (the content which you wish to pop up in lightbox). For example: a link to your YouTube/Vimeo video or image.
Please check the documentation (PrettyPhoto section) to see which media types are currently supported.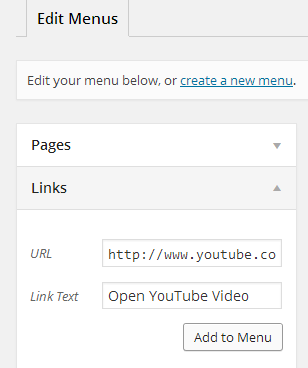 Step 5: Once the link has been added to the menu you need to specify wp_lightbox_prettyPhoto in the Link Relationship (XFN) field.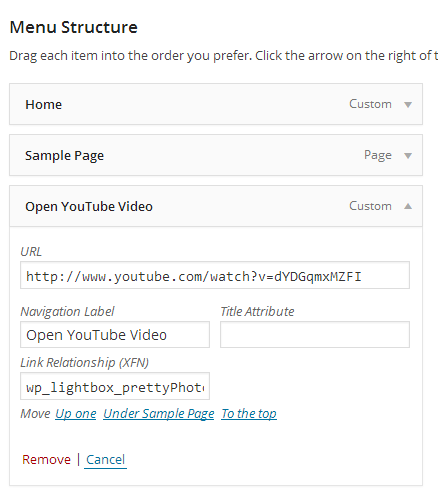 Step 6: Now when should be able to see a new menu link on the front end of your site.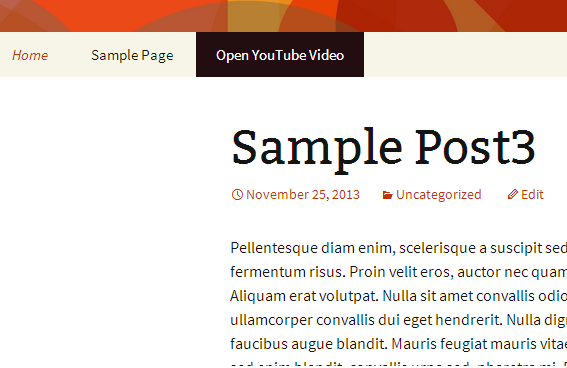 Step 7: When a user clicks on the link it will open the content in lightbox.